Albert Seltz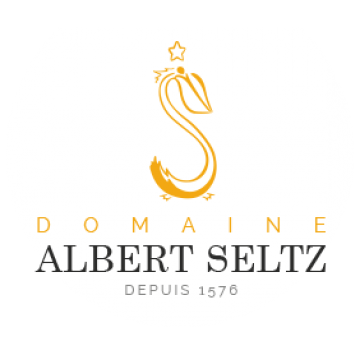 The Seltz family have been growing grapes in Mittelbergheim since 1576 - itself a village with a long history of wine, as documented in the 'Weinshchalgbuch', which records the quantity, quality and price of every vintage since 785 A.D. The 11 hectare estate is currently run by Albert, 14th generation owner and winemaker, who took over from his father in 1980 when he was 19 years old. Albert drastically changed the direction of the estate - he reduced production by two thirds, implemented reduced yields and converted to strictly sustainable agriculture. 2015 will be the first vintage certified organic although organic practice has been followed for many years, and essential oils and herbal tinctures are used in the vineyard to encourage the plants to fully absorb minerals in the soil. Albert has a philosophy of minimal intervention, preferring indigenous yeasts in fermentation when suitable and ageing his wines sur lie for as long as each wine can benefit from. For his finest wines there is no temperature control during fermentation, no sulphur, kieselguhr filtration and bottling on demand.

4 ha of Seltz vineyards are in the Zotzenberg Grand Cru – a limestone basin that traps the heat from the sun and ripens grapes to high levels, capturing the essence and intensity of each variety. Albert has a particular passion for the Sylvaner grape and was instrumental in getting the Zotzenberg vineyard declared a Grand Cru for Sylvaner, beginning with the 2005 vintage.
All of Albert's wines are full of character and express huge diversity between vintages. A truly eclectic representation of Alsace wine-making.
---
We have 3 wines from Albert Seltz
---