Aurelio Settimo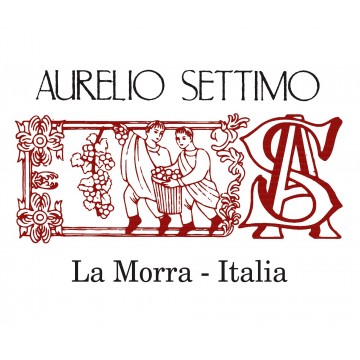 Azienda Aurelio Settimo have just under 7ha of vineyards in the hamlet of Frazione Annunziata in the commune of La Morra. La Morra is one of the five original Barolo communes and sits within the Central Valley to the west of the Barolo region, where the soil is softer and the resulting wines are elegant, strongly perfumed and ready to drink from quite a young age.

Aurelio's parents settled in the Annunziata hamlet in 1943 and practised mixed farming with some grape-growing. By the end of the 1950s Aurelio's father began bottling some wine under his Settimo Domenico label. Aurelio understood how special this land really was, and when Domenico died in 1962 he decided to specialize in wine-growing. Mixed farming and animal breeding were abandoned, the vineyards were extended, and the Aurelio Settimo label was introduced. Since Aurelio passed away in 2007 production and sales have been handled by his daughter Tiziana, who had long been assisting him in the running of the business. The philosophy remains the same, however: to focus on quality and keeping with tradition. As such, they make their wines in the traditional Barolo way, using large casks and no new oak or toast for maturation.

5.67ha of Settimo's vineyards are planted with Nebbiolo – 3.42ha in the especially fine cru of Rocche Dell'Annunziata, which with its altitude, sheltered south/south-west facing position and rich clayey-calcerous soil produces a particularly soft, fragrant and full-bodied Barolo. The
remaining 2.25ha of Nebbiolo, planted on south-east facing slopes, produce the Barolo Docg and Nebbiolo Langhe. Vines range in age between 18 and 46 years. Settimo's remaining 0
.97ha are planted with Dolcetto.
---
We have 1 wine from Aurelio Settimo
---